Adding Value To Your Life With LASIK Surgery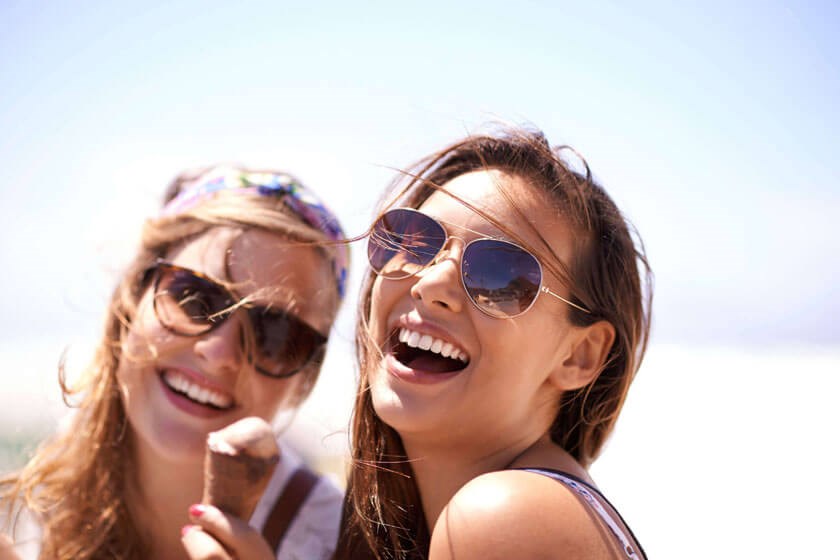 When it comes to LASIK surgery, this highly successful elective surgery can transform your life. Before you scoff at this claim, consider this: according to the American Refractive Surgery Council, 99 percent of LASIK patients had results better than 20/40 vision while more than 90 percent had results of 20/20 or better.
As LASIK permanently corrects your vision often with better results than glasses or contact lenses, it is also healthier for your eyes than wearing contacts. Our past patients are thrilled with the convenience LASIK offers them. Just being able to get up and go in the morning can save time, energy, and stress is one less thing to worry about. If you have vision problems including astigmatism and are tired of wearing glasses or contacts, LASIK can improve your life. Check it out!
Convenience
No matter where you're headed for the day, LASIK saves you time and energy not having to stop and put your contacts in or find and clean your glasses. You don't have to worry about cleaning your glasses throughout the day and don't to carry glasses wipes and cases wherever you go. If you regularly travel or like to hike on weekends, you won't have to worry about your glasses or breaking them or having to bring along contact supplies like saline, cleaner, and contact cases if you wear contacts.
Recreation
LASIK can improve your quality of life if you are active in sports or recreational activities. You won't have to worry about your glasses breaking or carrying extra glasses around to protect your day to day pair. And it's not just the daily stuff that gets easier. If you travel regularly for your work or just like to escape to the mountains or the beach for the weekends, LASIK makes your getaways easier than ever. If you've ever gotten a grain of sand under a contact, you know what a damper that can put on your vacation, especially if you end up with an eye infection. With LASIK your day can be worry-free when it comes to seeing clearly!
Cost Savings
You'll recoup your LASIK investment over time, especially not buying new prescription glasses, contacts and the products used to care for them on an ongoing basis. Consider how much it costs to replace eyeglasses. On average, people spend around $200 for one pair. Factor in the extras like anti-reflective coatings, polycarbonate lenses, polarized lenses or if you have an extra pair of glasses or even prescription sunglasses, and the price just soars. Contacts can also get pricey, especially if you need toric lenses to correct astigmatism, not to mention the ongoing costs of replacement lenses, sterilizing/soaking solutions, eye drops, and yearly eye exams.
LASIK can also help you if you are in a job subjected to harsh conditions. Types of careers that depend on clear vision include athletes, firefighters, EMT's, law enforcement, and active duty military stationed in harsh climates like the desert, jungle or another climate. Under these conditions, glasses can actually get in the way, and even contacts can pose potential problems.
And finally, LASIK can ultimately boost your self-esteem while not having to worry about your daily corrective eyewear. You end up secure with your vision and your ability to perform under any conditions. If you would like to know more about how LASIK can add value to your life, just give us a call to schedule an advanced ocular analysis at Waite Vision. We look forward to assisting you with your vision needs!