Financing Options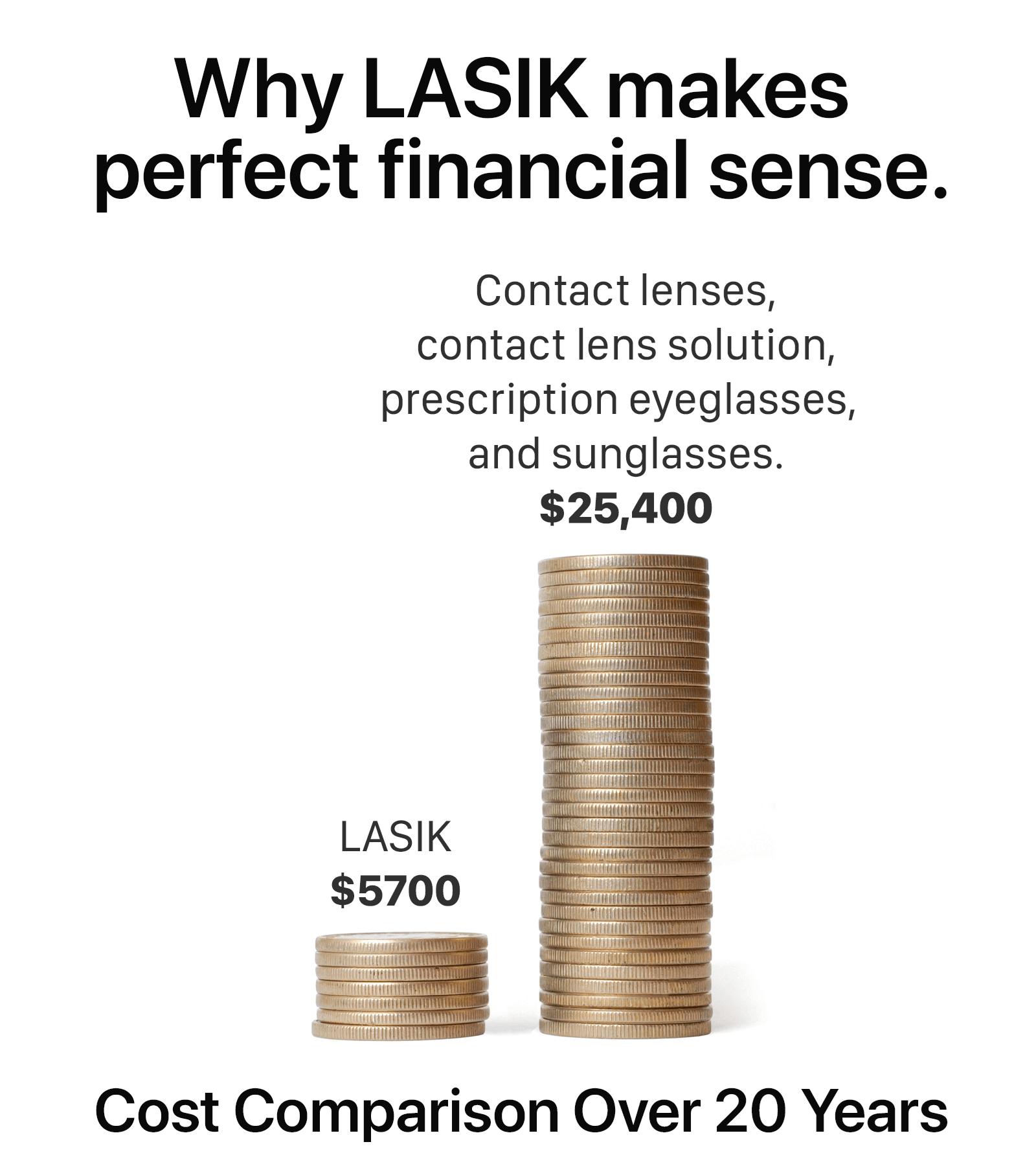 "It was the best money I ever spent. I should have done it sooner."
This is the most common remark after refractive surgery such as LASIK, and it's true in more ways than one. The one-time cost of refractive surgery is far less than the cumulative recurring expense of glasses or contact lenses, and you're making an investment in yourself. You'll immediately discover the significant improvement in the quality of your life when you're free of glasses or contacts. Think of the value of waking up in the morning, seeing your alarm clock clearly and conquering the day without the continual need to search for your glasses. Picture the ability to go camping, swimming, skiing, hunting, on vacation, or to the gym without the fuss of contacts or glasses. The benefits are endless. The value offered by refractive surgery is much greater than the dollar amount invested.
Waite Vision assists you in improving the quality of your life by accepting major credit cards and health savings accounts (HSAs). We also offer easy financing plans starting as low as $99 per month. Ask a team member to learn more about the multiple payment options available. Apply for a payment plan with one of our affiliates below:
---
---
---
---
We firmly believe in and promote price integrity, with equal cost for every patient and no upcharges. We invite you to contact Waite Vision today to learn more about your payment options, and to schedule a time to see our skilled ophthalmologist in Lehi, Utah.
---
---