Modern Vision Correction
Vision correction such as LASIK is simply amazing. It is a game changer in every day life. Glasses and contact lenses are old technology. LASIK is safer than contact lenses, gives better vision and is less expensive than glasses and contact lenses. Waite Vision is the premiere location in Utah for LASIK, SMILE, PRK, ICLs, Refractive Lens Exchange, Cataract Surgery and Corneal Crosslinking. At Waite Vision, every patient gets the VIP treatment. Our goal is to help you simply experience the amazing world through crystal clear vision without ever thinking about your eyes.
Our Procedures
Our vision correction procedures including LASIK, SMILE, PRK, ICLs and RLE are performed using the most precise techniques and technologies available. Learn more about how we can correct your vision and improve your life, by viewing the procedures below.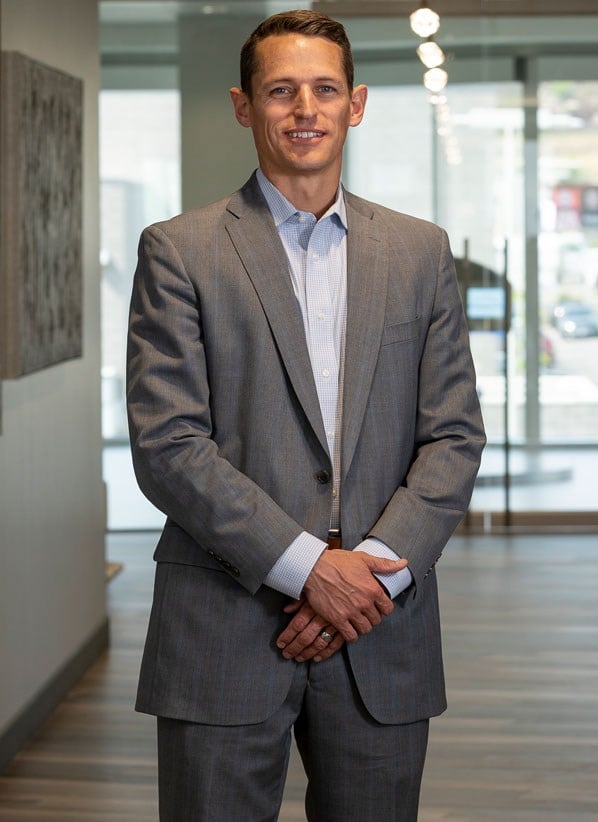 Aaron Waite, MD
"I believe history will look back at our time as the era when the cure for near-sightedness, far-sightedness, astigmatism and cataracts was fully developed. Vision correction will soon become the standard of treatment for these problems."
Dr. Waite is a board-certified and fellowship-trained cornea, cataract, and refractive surgeon. He served as the Director of Cornea, Cataract, and Refractive Surgery at the University of Tennessee before returning to Utah to build Waite Vision. He is dedicated to enhancing lives with vision correction such as LASIK, cataract, and corneal surgery. Waite Vision is located in Lehi, UT and is pleased to serve patients across the state of Utah including Salt Lake City, and Utah County.
Meet Dr. Waite
Modern, Welcoming
Waite Vision's state-of-the-art facility is something you have to see to believe. Beginning in our reception area, you will notice that our facility is unlike any vision clinic you've ever visited. As you tour our clinic on your way to our laser suite, you will find that our third floor offers an incredible view of Mt. Timponogos and the Wasatch Front through large, beautiful windows. The design for our office was created by the local interior design legend Lindsay Black. Tour our facility and learn more about our mission. Click the link below.
View Facility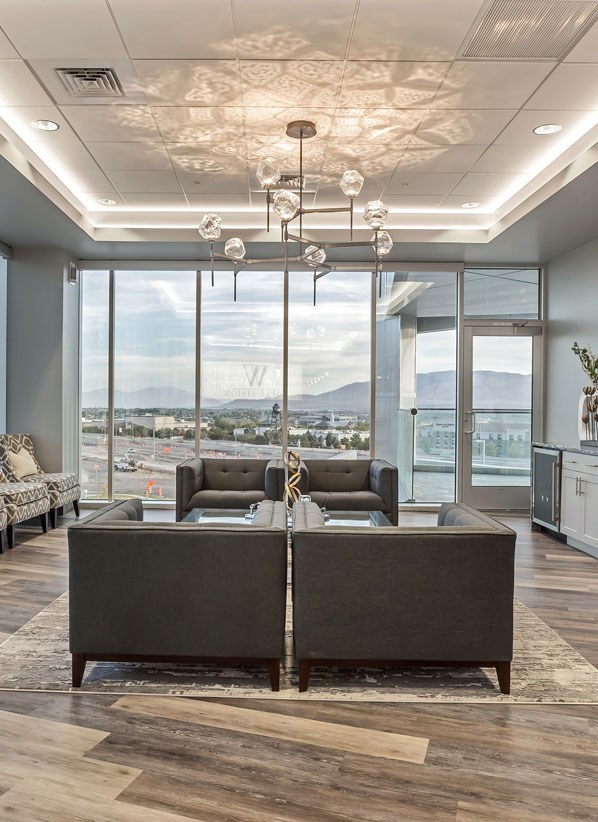 Reviews
"In January I found out i had cataracts, & they made my vision pretty bad. Everything was blurry, even wearing my glasses didn't help. In February I went into Waite vision for a consultation & had both my eyes checked. I was able to have cataract surgery on both my eyes. It has made a tremendous difference in how I can see. My vision is better now, than it ever has been. The staff & Dr Waite are so personable, & treat you like family. Dr Waite explained the whole process of my cataract surgery, while he was doing it. He made me feel comfortable during the whole procedure. I would highly recommend going to Waite vision."
I.S.
Google
"Went to Dr. Waite for kerataconus, his staff is extremely friendly and its not the typical dull office feeling you get when visiting a doctor. I had epi-off cross linking done on both eyes, the procedure itself is completely painless and recovery although painful is manageable. My vision was back to usable within a week and back to how it was prior to the procedure within a month. If you are considering getting cross linking done or have been recently diagnosed with kerataconus I would highly recommend Waite Vision."
K.W.
Google
"My vision was not well enough to read without wearing a pair of reading glasses. I had my vision screened for lasik correction and was not a candidate. Two years later, I had a vision screening at Waite Vision and learned that my vision could be improved with a refractive lens exchange (RLE) surgery. I had my vision corrected and now I am able to see without ever putting on a pair of reading glasses! I received incredible care by Dr. Waite and his staff. I am so grateful to Dr. Waite to be able to see clearly. My results are better than I expected. I rate Dr. Waite five star for his skill, knowledge, and great professionalism."
K.M.
Google
"I absolutely love love love! Waite Vision and I am so happy I decided to go see Dr. Waite. When I decided to go get laser correction they had told me I was not a candidate where I had previously gone, but then I heard of Waite vision and decided to go give it a try and I do not regret it one bit! Dr. Waite took care of me vision and now I am seeing better than I hoped, I highly recommend Waite vision to anyone!"
A.A.
Google
"Spectacular!I am so pleased with the results of my recent surgery. No more multiple back-up readers, wondering where I set them down, etc. etc.My biggest problem was remembering I didn't need to put my readers on (or find them) when I sat down at a computer or picked up my phone or q book! I can order dinner at a restaurant once again, without dredging the readers out, which I could not do at most places before.Dr. Waite and his staff are professional and courteous but beyond that knowledgeable and highly skilled. This is an amazing procedure I would highly recommend through Waite Vision."
C.S.
Google
Contact Us
Waite Vision
3333 N Digital Dr
Suite 300
Lehi, UT 84043