Modern Vision Correction
Vision correction such as LASIK is simply amazing. It is a game changer in every day life. Glasses and contact lenses are old technology. LASIK is safer than contact lenses, gives better vision and is less expensive than glasses and contact lenses. Waite Vision is the premiere location in Utah for LASIK, SMILE, PRK, ICLs, Refractive Lens Exchange, Cataract Surgery and Corneal Crosslinking. At Waite Vision, every patient gets the VIP treatment. Our goal is to help you simply experience the amazing world through crystal clear vision without ever thinking about your eyes.
Our Procedures
Our vision correction procedures including LASIK, SMILE, PRK, ICLs and RLE are performed using the most precise techniques and technologies available. Learn more about how we can correct your vision and improve your life, by viewing the procedures below.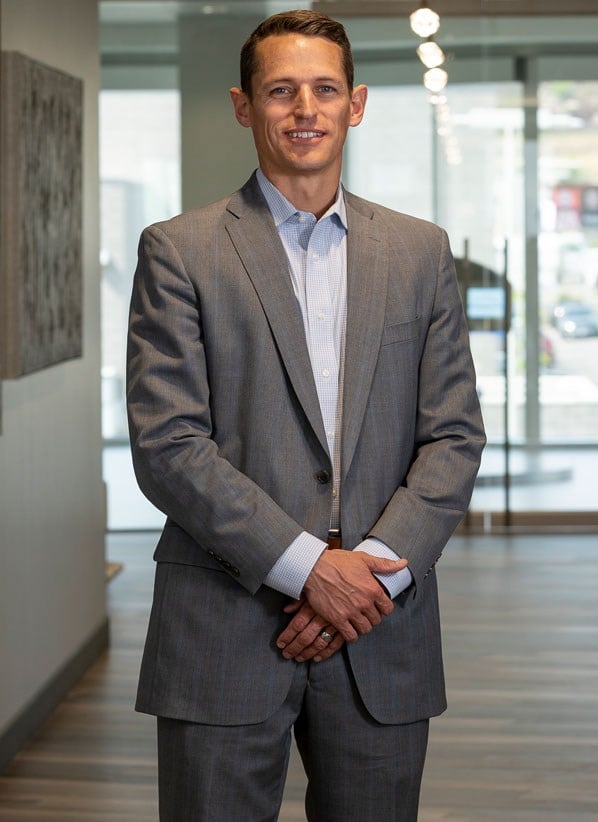 Aaron Waite, MD
"I believe history will look back at our time as the era when the cure for near-sightedness, far-sightedness, astigmatism and cataracts was fully developed. Vision correction will soon become the standard of treatment for these problems."
Dr. Waite is a board-certified and fellowship-trained cornea, cataract, and refractive surgeon. He served as the Director of Cornea, Cataract, and Refractive Surgery at the University of Tennessee before returning to Utah to build Waite Vision. He is dedicated to enhancing lives with vision correction such as LASIK, cataract, and corneal surgery. Waite Vision is located in Lehi, UT and is pleased to serve patients across the state of Utah including Salt Lake City, and Utah County.
Meet Dr. Waite
Modern, Welcoming
Waite Vision's state-of-the-art facility is something you have to see to believe. Beginning in our reception area, you will notice that our facility is unlike any vision clinic you've ever visited. As you tour our clinic on your way to our laser suite, you will find that our third floor offers an incredible view of Mt. Timponogos and the Wasatch Front through large, beautiful windows. The design for our office was created by the local interior design legend Lindsay Black. Tour our facility and learn more about our mission. Click the link below.
View Facility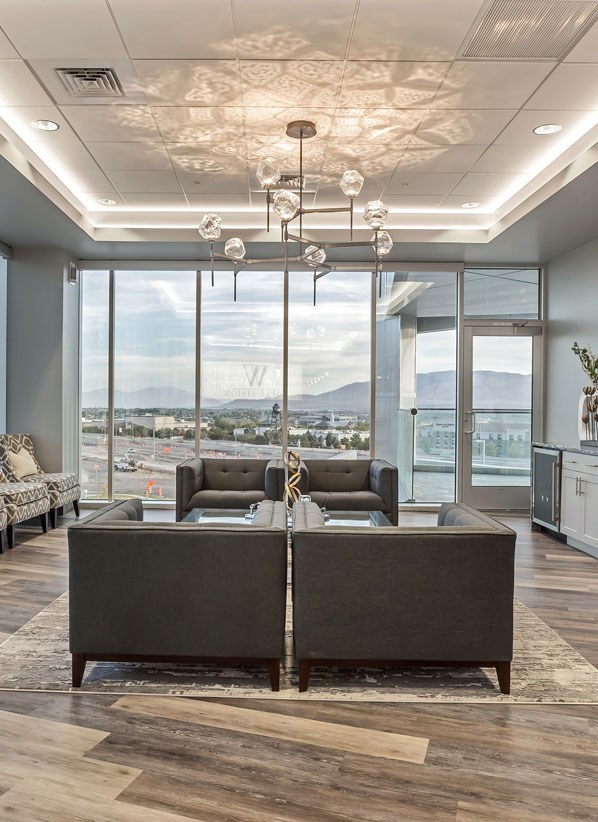 Reviews
"Dr. Waite and his staff are absolutely amazing! Best experience I could have hoped for! I am seeing better than 20/20 after just a couple days now. I wouldn't hesitate to recommend them to anyone who is thinking about getting LASIK. They were so caring and professional, and really walk you through things the entire way. They answered all my questions and concerns, and explained things thoroughly to where the nerves were calmed and was just total excitement to leave the glasses behind!! Thank you guys, super grateful!"
J.S.
Google
"I have had astigmatism and needed glasses for roughly twenty years. My experience here was wonderful, and Doctor Waite and his team were a pleasure to get to know. The procedure was quick, painless, and I can see better now without my glasses than I ever could with. I am extremely pleased. Well worth it. ??"
S.R.
Google
"Very impressed with Dr. Waite and his staff. All were very professional and polite. They helped me go from seeing 20/100 to 20/15 with LASIK. Needless to say, I'm very pleased with my results."
E.B.
Google
"I have had severe amblyopia in my left eye since childhood and came to Dr Waite to see if lasik in that eye could help. His office has more progressive technology for testing than any other eye doctor I have ever seen. The tests were also a lot more comfortable than anything I've had before. What I really appreciated about Dr Waite was his open and upfront evaluation. He told me of two patients that had remarkably improved vision to their amblyopia but also advised me that mine had a much higher risk of showing no improvement. I felt good about it and went ahead. What surprised me the most is that my good eye went from 20/15 to 20/10 vision in just one month. I didn't expect surgery in one eye to help improve the other! My facial recognition improved remarkably as well, and color and light are so much brighter in the eye with ambliopia. I'm excited to see how things continue to improve over the next year! Add all of that to the spa-like, framily experience all of the staff creates; I wouldn't go anywhere else. This is absolutely the place to go if you want a deep and meaningful experience."
A.W.
Google
"Impressive office and staff! From day one Dr. Waite's staff was prompt in responding to my referral, friendly, and professional. My initial consultation and following cross linking procedure from Dr. Waite was done with compassion and the highest skill set I've experienced. After my procedure I was fully "pampered" with recovery tools and clear instructions. To top it Dr. Waite provided unmatched white glove treatment by checking in with me daily and then weekly post procedure. If Google allowed 10 stars I would give them!"
D.K.
Google
Contact Us
Waite Vision
3333 N Digital Dr
Suite 300
Lehi, UT 84043