Modern Vision Correction
Vision correction such as LASIK is simply amazing. It is a game changer in every day life. Glasses and contact lenses are old technology. LASIK is safer than contact lenses, gives better vision and is less expensive than glasses and contact lenses. Waite Vision is the premiere location in Utah for LASIK, SMILE, PRK, ICLs, Refractive Lens Exchange, Cataract Surgery and Corneal Crosslinking. At Waite Vision, every patient gets the VIP treatment. Our goal is to help you simply experience the amazing world through crystal clear vision without ever thinking about your eyes.
Our Procedures
Our vision correction procedures including LASIK, SMILE, PRK, ICLs and RLE are performed using the most precise techniques and technologies available. Learn more about how we can correct your vision and improve your life, by viewing the procedures below.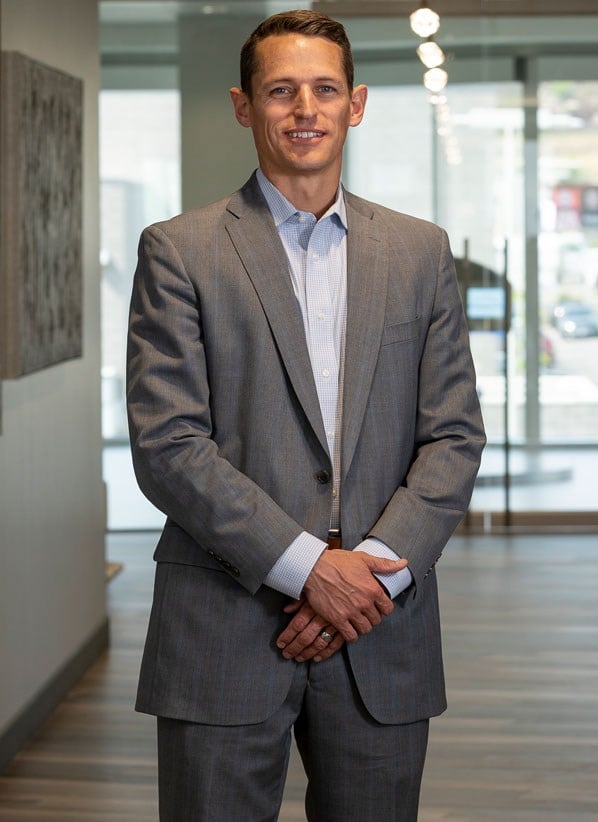 Aaron Waite, MD
"I believe history will look back at our time as the era when the cure for near-sightedness, far-sightedness, astigmatism and cataracts was fully developed. Vision correction will soon become the standard of treatment for these problems."
Dr. Waite is a board-certified and fellowship-trained cornea, cataract, and refractive surgeon. He served as the Director of Cornea, Cataract, and Refractive Surgery at the University of Tennessee before returning to Utah to build Waite Vision. He is dedicated to enhancing lives with vision correction such as LASIK, cataract, and corneal surgery. Waite Vision is located in Lehi, UT and is pleased to serve patients across the state of Utah including Salt Lake City, and Utah County.
Meet Dr. Waite
Modern, Welcoming
Waite Vision's state-of-the-art facility is something you have to see to believe. Beginning in our reception area, you will notice that our facility is unlike any vision clinic you've ever visited. As you tour our practice on your way to our procedure room, you will find that our third floor offers an incredible view of Mt. Timponogos the Wasatch Front through large, beautiful windows. We invite you to tour our facility and learn more about our mission, by following the link below.
View Facility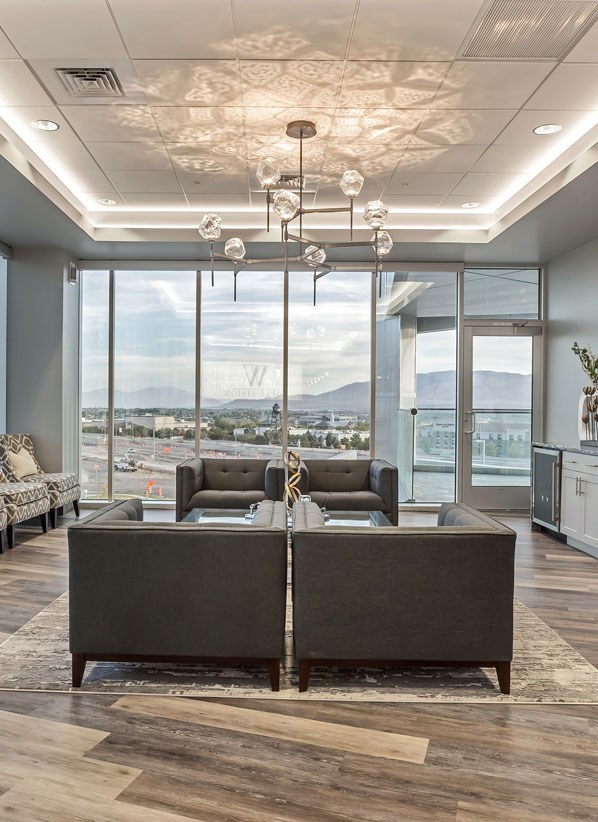 Reviews
"My experience here was great. I had a lot of concerns and worries. After a comprehensive eye exam and consult with Dr. Waite I am very excited for lasik. The price is very reasonable and the service is top notch. The office is wonderfully decorated and the staff are very kind. Lasik has been a dream, but now it can be a reality. I'm very thankful for the ability to get lasik in 2019. Thanks again for a great experience."
M.J.
Google
"I had an amazing experience with Waite Vison. All of their staff is super friendly and treat you like an old friend. Dr. Waite did a fabulous job on my eyes. I was seeing better than 20/15 within 10 minutes of the surgery and I've had zero pain during or since (over a month now). Best money I've ever spent. If you're thinking of taking the leap to great vision, look no further than Waite Vision."
R.T.
Google
"I am an ophthalmology resident and worked closely with Dr. Waite through my training. I have watched him perform a lot of surgery and knew thatI could trust him with my eyes. And it was amazing! The front desk was helpful and flexible. The technicians were warm and friendly and took all anxiety out of the process. Dr. Waite himself is incredible. he took the extra time on me to resolve concerns and double check measurements so that I would be happy with the results. And boy am I happy! I was see"
J.
Healthgrades
"I really appreciated the thorough eye exam they performed prior to my LASIK procedure. Love my new 20/15 vision!"
J.S.
Healthgrades
"Best decision I've ever made! I did a lot of research and looked at several places. It seemed like reviews from other places had more negative reviews for my comfort (these are my eyes!), I wanted positive results. I love how Waite Vision's website has patient reviews/experiences on their website talking about not just Lasik but all eye surgeries that Dr Waite preforms. This was something that I couldn't find on other company websites. I really appreciated the thorough eye exam that they preform, it made me feel more comfortable in the decision I was making. I didn't qualify for Lasik, but Dr Waite recommended PRK corrective surgery and he explained why and address all the concerns I had. One of the biggest things that made me pick Waite Vision is I knew that I was going to get quality over quantity. A lot of these other companies offer such large discounts on their lasik surgeries. I'm a saver, and it's nice to not have to pay much for such a great thing but these are your eyes. I personally would rather pay what I need to in order to see so I can live the life that I want without having to worry about my vision. After my surgery I had a lot of people ask how much it was and I really think that is the wrong question. I think the question that should be ask is "How much is your vision worth?" The eye is such an important organ in the body and it is very delicate, The brain and heart (for example) are also important and delicate organs and I don't think people would seek out discounts and cheep places to fix those organs. The Waite Vision team is amazing, they take such great care of you, they check in with you every day after your surgery and really want to help you get the best out of your experience. I will always recommend Waite Vision for anyone that is looking for any kind of corrective eye surgery. They are the best!"
J.S.
Google
Contact Us
Waite Vision
3333 N Digital Dr
Suite 300
Lehi, UT 84043