Modern Vision Correction
Vision correction such as LASIK is simply amazing. It is a game changer in every day life. Glasses and contact lenses are old technology. LASIK is safer than contact lenses, gives better vision and is less expensive than glasses and contact lenses. Waite Vision is the premiere location in Utah for LASIK, SMILE, PRK, ICLs, Refractive Lens Exchange, Cataract Surgery and Corneal Crosslinking. At Waite Vision, every patient gets the VIP treatment. Our goal is to help you simply experience the amazing world through crystal clear vision without ever thinking about your eyes.
Our Procedures
Our vision correction procedures including LASIK, SMILE, PRK, ICLs and RLE are performed using the most precise techniques and technologies available. Learn more about how we can correct your vision and improve your life, by viewing the procedures below.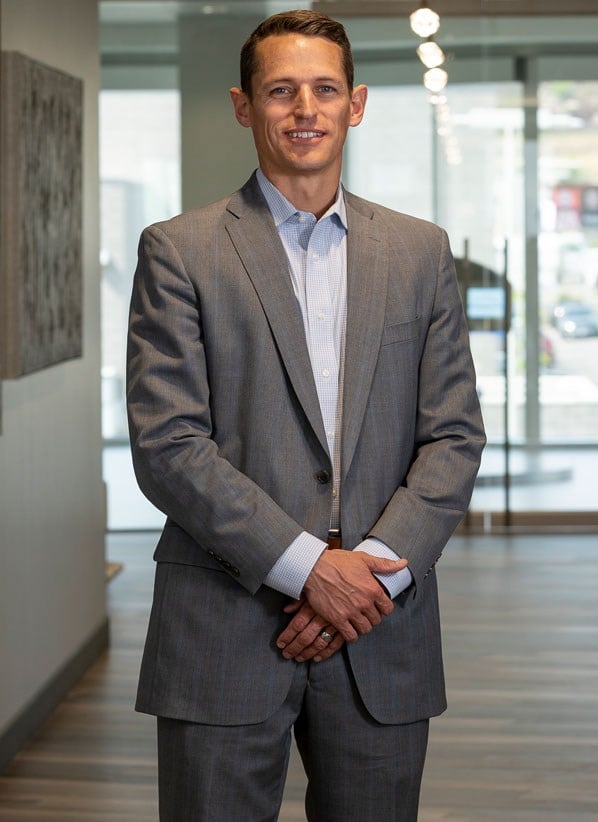 Aaron Waite, MD
"I believe history will look back at our time as the era when the cure for near-sightedness, far-sightedness, astigmatism and cataracts was fully developed. Vision correction will soon become the standard of treatment for these problems."
Dr. Waite is a board-certified and fellowship-trained cornea, cataract, and refractive surgeon. He served as the Director of Cornea, Cataract, and Refractive Surgery at the University of Tennessee before returning to Utah to build Waite Vision. He is dedicated to enhancing lives with vision correction such as LASIK, cataract, and corneal surgery. Waite Vision is located in Lehi, UT and is pleased to serve patients across the state of Utah including Salt Lake City, and Utah County.
Meet Dr. Waite
Modern, Welcoming
Waite Vision's state-of-the-art facility is something you have to see to believe. Beginning in our reception area, you will notice that our facility is unlike any vision clinic you've ever visited. As you tour our clinic on your way to our laser suite, you will find that our third floor offers an incredible view of Mt. Timponogos and the Wasatch Front through large, beautiful windows. The design for our office was created by the local interior design legend Lindsay Black. Tour our facility and learn more about our mission. Click the link below.
View Facility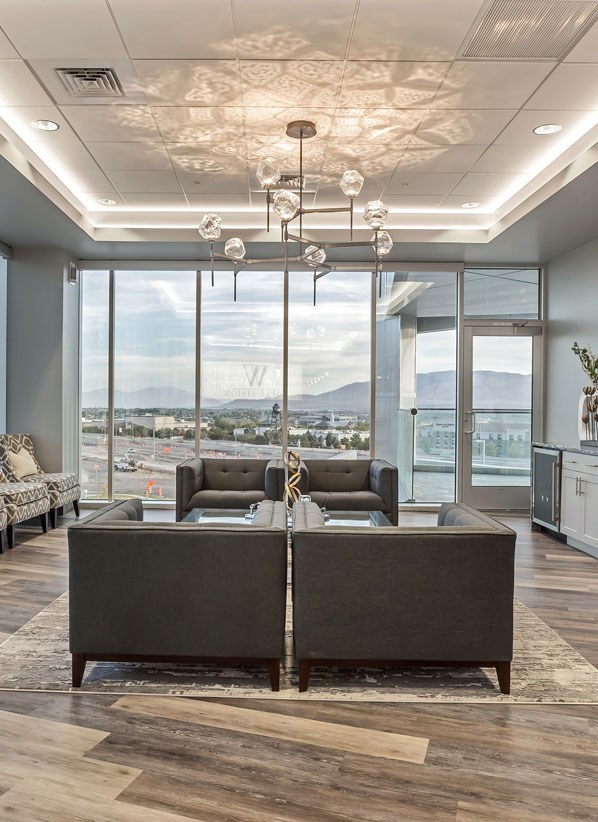 Reviews
"Dr. Waite and his entire staff are amazing. They were completely accommodating, professional and kind to me while I was freaking out about cataracts in both eyes. If you must have eye surgery, I highly recommend Dr. Waite."
A.C.
Google
"Dr. Waite and his ophthalmology practice is unsurpassed in offering the best and most up to date technology, anywhere in the world. Everything was state-of-the-art, including his surgical room. My experience was simply amazing. I felt so comfortable from the moment I walked into his office, (which is beautiful by the way, with the most gorgeous views of the valley). His entire staff are the absolute best, reaching out and assisting me at at my every need and answered in detail every question i had. They are the absolute friendliest and most professional staff that you will ever find anywhere. AND... Dr. Waite is pretty darn awesome as well. So genuine, so very personable and concerned about my comfort level every step of the way. He explained everything and talked me through my cataract procedure from start to finish. He successfully lowered my anxiety level from a ten to a one, (well OK, he lowered it to maybe a two). His expertise is at the highest level possible. To sum it up, for the first time in my life, i do not need glasses or eye-wear of any kind. My vision is perfect, both far and near. This is only the Doctor and facility I would ever recommend, a wonderful experience with a great outcome. Thank you Dr Waite."
R.F.
Google
"I had icl surgery a few weeks ago it was an amazing experience i was stocked how fast the procedure was and the recovery was literally one day i now have 20/15 in both eyes i would absolutely recommend these guys and this procedure to anyone."
S.R.
Google
"I had such a great experience with Dr Waite and his staff! Thank you for taking such good care of me. The office is beautiful and peaceful. The staff is professional, efficient and friendly. Dr. Waite is genuine and I couldn't be happier with the outcome of my eye surgery."
L.B.
Google
"I highly recommend Waite Vision. Dr Waite and his staff are friendly and professional. Having had to wear glasses or contacts for 30+ years ICL surgery has been literally life changing. Financing was easy and very reasonable. Thanks Waite Vision!"
M.M.
Google
Contact Us
Waite Vision
3333 N Digital Dr
Suite 300
Lehi, UT 84043