Modern Vision Correction
At Waite Vision, we believe restoring your vision should be an exciting and memorable experience. Our skilled team is committed to achieving that goal. By focusing on your overall health and happiness and prioritizing the use of advanced tools and techniques, Waite Vision and Dr. Aaron Waite positively impact the lives of dozens of patients every year. It is our earnest desire to help you regain a better quality of life with vision that doesn't leave you in the dark.
Our Procedures
Our vision-correction procedures including LASIK are performed using the most precise techniques and technologies available. Learn more about how we can correct your vision and improve your life, by viewing the procedures below.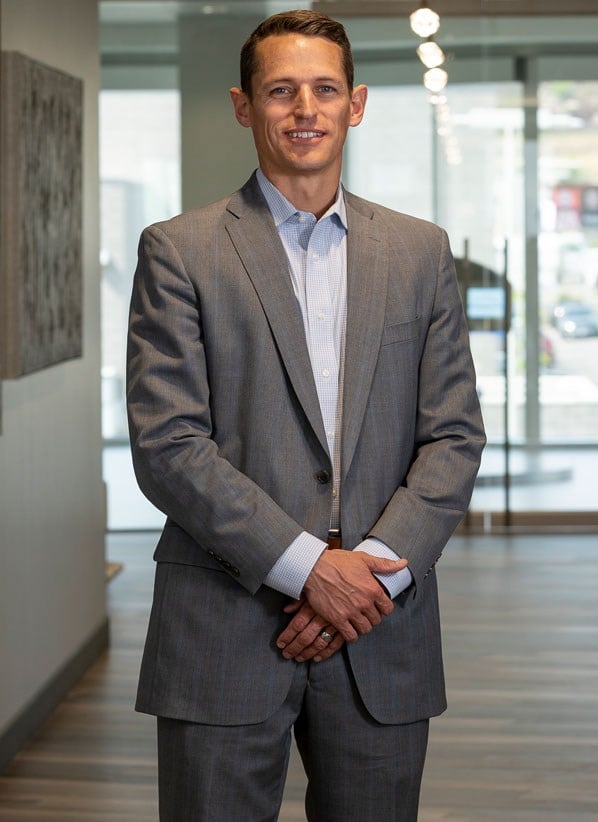 Aaron Waite, MD
"I believe history will look back at our time as the era when the cure for near-sightedness, far-sightedness, astigmatism and cataracts was fully developed. Vision correction will soon become the standard of treatment for these problems."
Dr. Waite is a board-certified and fellowship-trained cornea, cataract, and refractive surgeon. He served as the Director of Cornea, Cataract, and Refractive Surgery at the University of Tennessee before returning to Utah to build Waite Vision. He is dedicated to enhancing lives with vision correction such as LASIK, cataract, and corneal surgery. Waite Vision is located in Lehi, UT and is pleased to serve patients across the state of Utah including Salt Lake City, and Utah County.
Meet Dr. Waite
Modern, Welcoming
Waite Vision's state-of-the-art facility is something you have to see to believe. Beginning in our reception area, you will notice that our facility is unlike any vision clinic you've ever visited. As you tour our practice on your way to our procedure room, you will find that our third floor offers an incredible view of Mt. Timponogos the Wasatch Front through large, beautiful windows. We invite you to tour our facility and learn more about our mission, by following the link below.
View Facility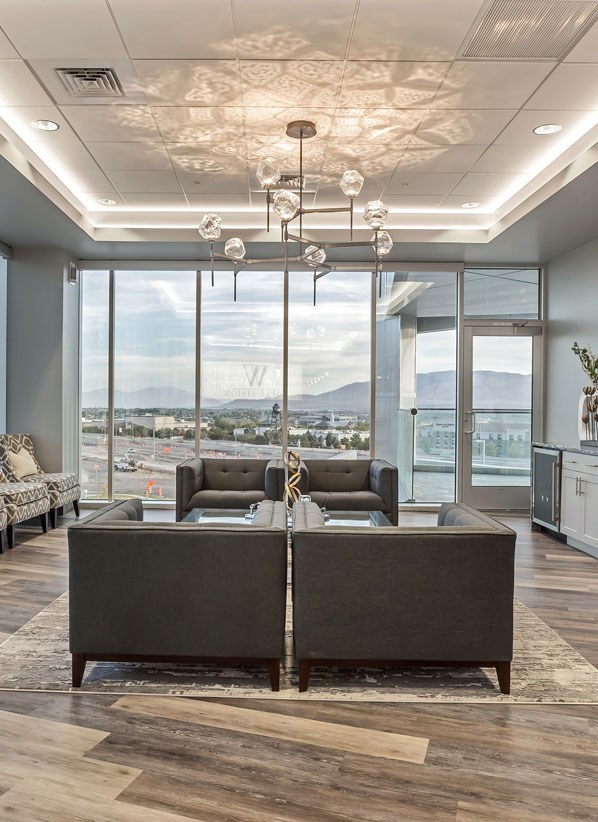 Reviews
"I did my research for an entire year before choosing Waite Vision. While they make vision correction extremely affordable, they do not provide cheap LASIK here, nor do they offer free consults. Some may not like it, but that was very a reassuring thing to me. Even my mechanic charges for a diagnostic. My advice, if you want to take it, is to do your research. You wouldn't "Groupon" your brain surgery, just like you wouldn't buy that 20% OFF parachute. Don't seek out a freebie and cut corners when it comes to your precious eyes.As for the experience, I felt confident and in control the entire time. The staff played my favorite soundtrack in the background. I've got to say, putting on contacts feels infinitely more invasive to me. I'm serious. I just can't do it. My wife always gives me a hard time because I need to blink and can't seem to relax my eyes. And yet, incredibly enough, Dr. Waite was able to keep me calm and relaxed during the procedure, which by the way, wasn't painful. Full disclosure, you can certainly tell your eyes are being worked on, but aside from feeling like you have a tiny eyelash in your eyes during the procedure, the entire process was fast and painless. In less than 20 minutes, I received the gift of visual freedom. If you could see what I see, you wouldn't think twice about it, I promise you. I was able to see clearly that very same night, and even walked my dog out for half an hour. I could finally notice the small details on something I would've taken for granted with my glasses before, the leaves on the trees. It was mind-blowing. I'm sitting at 20/15, I have better than normal vision now. I can only describe it as superhero-like vision.I can attest that Dr. Waite is not only a published author and innovator in his industry, but he is also a compassionate, world-class eye surgeon who empathizes with his patients. Many other doctors are simply unable to connect with you at a personal level due to the way they've designed their practice or the number of people they are trying to get through the door. That is not the case with Waite Vision. When they say you'll feel like a VIP, they mean it. The place feels like a luxurious Spa in the setting of a high-touch environment. But at the end of the day, not even the fanciest of settings is complete without a solid team. Dr. Waite and his team are by far the nicest, most professional people you will ever meet as far as vision correction goes. I wholeheartedly recommend Waite Vision to anyone who is entertaining the idea of having better-than-ever vision, not only for LASIK but for the full spectrum of vision correction. I certainly can't wait to bring my Dad in from Ecuador to help him get rid of his readers forever!By the way, this photo was taken just 5 minutes after the procedure!"
F.L.
Google
"If I could give Dr. Aaron Waite and his staff a 6-star rating, I would. They were truly outstanding. I felt like I was among family during my LASIK procedure. My vision is 20/15. I attribute that to Dr. Waite's skill and state-of-the-art technology. Also, his team is by far the nicest, most professional people you will ever meet as far as vision correction goes. I wholeheartedly recommend them, not only for LASIK but for the full spectrum of vision correction. I can't wait to bring my Dad in!"
F.L.
Healthgrades
"It all started when I was five years old. My Mom realized I was bringing home math problems that didn't make sense. Fast forward to today, age thirty-one, glasses had become an extension of my body. As I write about my LASIK experience, I wonder why I didn't do it sooner...Imagine all the insecurities that develop from wearing glasses — the false beliefs and lack of experiences that emerge as a consequence of wearing visual aids to survive as a kid. Glasses might be "cool and fashionable" now, but picture wearing a massive billboard on your head with the words "pick me last." That is what it was like for me as a kid.See, being the person you always dreamed of becoming is a challenge, but so is never becoming that person. I had already accepted the fact that glasses would accompany me from cradle to grave. They were a part of me and my identity, or so I thought. Not to get all philosophical here, but one of the most beautiful things about life is the ability to forget the past and not allow it to define us. I believe we all can reinvent ourselves as long as we understand the concept that to do so, we must invest in ourselves. And thanks to modern vision correction, I can now focus on the things that matter! Instead of, you know, worrying about the constant dust particles, fingerprints, eyelashes constantly smudging up the lenses, and the foggy glasses during the winter. No more putting 3D glasses over my prescription glasses while watching a 3D movie. Ok, I get it, these may sound like a first-world problem, but let's relish the fact that we are so blessed to live in an era where this technology exists! Best of all, I can now pick any pair of sunglasses without having to pay the "astigmatism tax" on the Ray-Bans I like.Many of us would never consider LASIK because we think glasses or contacts are such a minor inconvenience. We can survive just fine with them, right? However, everything has changed for me since I removed the word "surviving" from my dictionary. Let's be honest, "surviving" in any way, shape, or form is stinky stew. I got sick of surviving. I wanted to thrive! And that is precisely why LASIK became so empowering. I didn't realize how much I had been missing out on until the very next day after my vision correction procedure. I woke up as usual, but I no longer had to stumble around on my way to the bathroom, potentially tripping over my dog. I could see the time on the clock! (Ok, not that fun, but still incredible). It felt like I went from watching a 360p "low resolution" video to now seeing in 8K, crystal-clear quality. I can't say it enough, LASIK has been absolutely life-changing.If I could give Dr. Aaron Waite and his staff a 6-star rating, I would. They were truly outstanding. From Lesleigh and Jenifer during and after the procedure, Bethannee and Hannah in reception, to the technicians, Serena and Brandon, during my LASIK eye surgery, and the man himself, Dr. Waite, I felt like I was among family the entire time. These are my people, and they made me feel like they had built the most advanced vision correction center in Utah just for me. That's the level of care and attention. They explained all the steps that would take place during and after the procedure, and they answered every question without making me feel silly or rushed. Keep in mind that most Utah eye centers are not this way, from the marketing spiel to the DMV-like "grab a number and wait" for your free consult, no one has managed to cater to my every need like Waite Vision did.Continues..."
F.L.
Google
"I wish I could give more than 5 stars!!! Dr. Waite and his staff are absolutely amazing! For years, I considered getting vision correction surgery, but was too scared to actually do it. I've worn glasses since I was in 4th grade and have suffered with low self esteem because of the glasses. I hated the hassle of glasses but contacts were super expensive because of my astigmatism.I finally took the leap and scheduled a consultation with Waite Vision to see if I could qualify for vision correction. I was super impressed with the staff and facility. Everyone is kind, attentive, and they treat you like family.Dr. Waite explained every step of the procedure in my consultation, told me my vision correction options, and answered any questions I had. He did the same when I had the surgery.My favorite feature of Waite Vision? They have a 24 hour texting line open that the whole staff run. This helped so much when I had questions or concerns and it was after business hours.If you are thinking of getting LASIK or other vision correction surgery, you should definitely go to Waite Vision! I've loved my experience with them and I have the best vision of my life now!!!"
C.B.
Google
"It was like magic! This process was fast and easy. They were very professional and personable. I felt like an individual rather than a number, and Dr Waite really cared about my future. He and his staff were always so kind and made sure everything went smoothly. I couldn't ask for anything better. I can see!! I never thought the results would be this amazing! Thank you for everything!!"
S.W.
Google
Contact Us
Waite Vision
3333 N Digital Dr
Suite 300
Lehi, UT 84043